2020-2021 Annual Stampin' Up! Catalog – Click HERE to view the new catalog on-line!
TODAY'S THE DAY! You can begin ordering from the 2020-2021 Annual Catalog starts at 1 PM CentralTime!
NEED A COPY OF THE CATALOG? 
Please let me know so that I can send you a FREE catalog as soon as possible.  If you are one of my current customers, then you should have received one by now. If you are not currently one of my customers, please complete the request form and I will get a catalog to you TOOT SWEET!
AMAZING PROMOTIONS 
The launch of a new catalog is always exciting. Look at these amazing promotions that Stampin' Up is offering today when the catalog is live.  If you have a really big wish list, then you will want to take advantage of these 2 promotions!  Of course, the best deal is the starter kit and being part of my team/tribe!
#1 PICK A FREE BUNDLE IN YOUR STARTER KIT
THIS IS A GREAT DEAL!  Not only will you get your choice of up to $125 in Stampin' Up! products for $99 PLUS FREE SHIPPING (a 10% savings) on the kit—you can ADD any stamp/tool bundle from the new 2020–2021 Annual Catalog for FREE!  There are 34 amazing bundles to choose from for your FREE BUNDLE!  There are 8 PUNCH BUNDLES (pg. 168-169) and 26 DIE BUNDLES (pg. 173 – 179), and these range in price from $31.50 – $60.25!  And, one of those bundles could be yours FREE in your starter kit!  When you consider that your starter kit will ship for free, this promotion almost doubles the value of your starter kit. JOIN NOW! (CLICK HERE)
When you purchase the starter kit, you will enjoy all the demonstrator benefits – discounts on all future purchases of 20-25%, being part of the Murray Stamps, Ink team, being part of the larger Stampin' Up community of inspiring and crafty people and participating in exclusive demonstrator-only events.  There is no obligation to purchase more products, to share with anyone, or to hold classes – that is your decision.  If you have thought about joining and want to be a part of an amazing online community of stampers, please email me today. I would love to answer your questions and chat with you about my crafting journey and experiences with Stampin' Up!
#2 EXTRA $25 in STAMPIN' REWARDS!
Planning on placing a large order or together with a friend?  Stampin' Up is giving an EXTRA $25 free in host rewards in during June for any qualifying order of $250 or more! 
What are Stampin' Rewards?  There are great benefits for purchases or orders with a friend that total $150 or more. Orders over $150 earn an additional percentage of the total purchase (before shipping and taxes) in rewards. The rewards earned can be redeemed for any product you choose – catalog items, clearance products and price reduced hosts sets. Orders over $450 earn a percentage off plus earn a free item of their choice at 50% (Note: Stamp Bundles can be selected as a 50% off an item, but Suite Bundles do not qualify).
Between June 3 and June 30, orders over $250 earn their respective percentage of Stampin' Rewards PLUS an additional $25 in Stampin' Rewards.
---
SNEAK PEEKS
WALK THROUGH CATALOG WITH SARA & SHELLI
LOVELY LABELS PICK A PUNCH BY STAMPIN' UP!
WORLD OF GOOD SUITE BY STAMPIN' UP!
PEONY GARDEN SUITE BY STAMPIN' UP!
SEAL & SEAL+ ADHESIVE BY STAMPIN' UP!
ARTISTRY BLOOM SUITE BY STAMPIN' UP!
WHALE OF A TIME SUITE BY STAMPIN' UP!
---
 

PRODUCTION LIMITATIONS AND SHIPPING DELAYS

We are in unprecedented times due to the COVID-19 pandemic.  Unfortunately, some products will not be available at the launch of the catalog, such as our new cutting and embossing machines.   Some products will sell out quickly because many of our suppliers, like those companies that make our inkpad cases and ink refill bottles, are busy making plastic medical supplies.  To comply with federal and local guidance for the protection of workers, Stampin' Up warehouse has reduced the number of workers per work shift while adding additional work shifts.  Unfortunately, shipments are running on a 5+ day delay from the warehouse.  If you really, really want to receive your order quickly, please choose "express shipping" at checkout with the understanding that there may be shipping delays by UPS, who is federally mandated to prioritize shipments of critical supplies first.  These are definitely unusual times, so thank you in advance for your understanding and patience.
MY FAVORITES LIST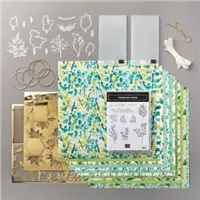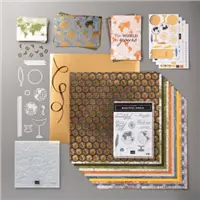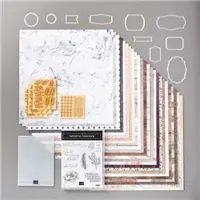 I am sure to have more. I will be ordering the Peony Garden Suite so look for some projects in the future.
---
If you enjoyed this post, please be sure to…
Leave me a comment. I'd love to hear from you. What did you like and what would you like to see more of?

Please use this month's host code on orders under $150! Orders of $75 or more will receive a free gift from me!
Shop the LAST CHANCE PRODUCTS before they are GONE!

Stampin' Blends will be sold as Combo packs only in 20-21 catalog

Snail adhesive is being replaced by an easier to use 'dot-type' adhesive in two strengths

Aqua Painters will be sold in a 3 pack – to include a broad brush

Shop the Clearance Rack with discounts of up to 60%!
Read my Reasons to Join and why purchasing the $99 Starter Kit is the best decision ever!
Visit my project gallery for more paper crafting inspiration!
Learn more about Paper Pumpkin.
Don't miss a blog post. Subscribe to my BLOG NOW!  
---
Do Something Creative Every Day,